Tele-Systems, Inc. (TSI) offers a wide variety of quality products to solve all your communication needs. We also carry an array of messaging systems tailored to the telephone system that you feel is right for you and your company.
TSI is the leader in assisting you in assessing exactly your communication need and providing you with the best possible solution. We offer the following telephone systems:
Partner ® Advanced Communication System (ACS)
Merlin Magix™ Integrated System (IS)
The Merlin Magix System can support voice, Internet Communications and a wide range of business applications.
This is the number one selling system in the United States. It is a powerful, simple-to-use, all-in-one communications system.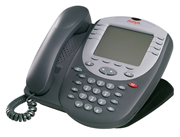 Avaya™ IP Office
Tele-Systems,Inc.
140 Powell Ave.
Darby, PA 19023
610.534.0530
This family of products is designed for small to mid-size business needs, Avaya™ IP Office is an all-in-one value priced solution.
Merlin Legend™ Communication System
Merlin Legend™ is a multimedia platform that is a perfect choice for a small business that plans on growing in the future or a medium sized business.